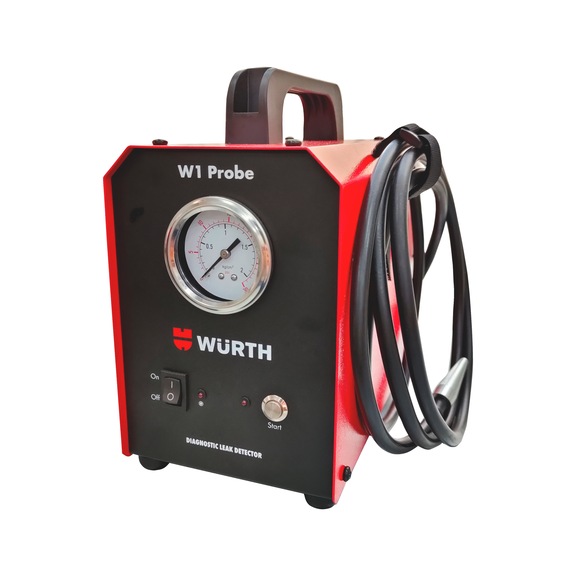 Smoke leak detector device set A1 Pro
LKDETRDEV-SET-(A1-PRO)
Prices for customers after login
Exclusively for trade customers
Register now and access more than 2,000 products
Call customer service: +94 112 894930
Easy-to-use but efficient tool to visually indicate the leak position in a pipe system with smoke
Heavy Duty Model, and flow rate varies according to capacity of shop air
Work with external shop air to provide 0-29psi adjustable test pressure and up to 30L/M flow rate
Slim,compact design, handy and fast leak detection
Detachable smoke hose and power cords


Instant smoke generation
Easy to use
Smart 5 minutes working cycle controller with single control button
Universal quick bladder to fit most intakes/exhausts
Inbuilt air compressor with big air flow rate up to 10L/M
Technical data
Power Supply: 12V Vehicle Battery 6Amp


Flow Rate: 8 L/Min


Output Pressure: 1.1-1.3bar


Length of Power Cord: 2.5Meters


Length of Smoke Hose:2.5Meters


Working Cycle: 5 Min auto-stop
Notice
Cap Stoppers also could be used to block off the intake, and smoke nozzle connect to the system via other opening that is available.


Smoke method can NOT be used on testing leak of oil-sensitive parts, eg. lamp housing.


ONLY 12V vehicle battery are allowed to be used as power supply for the machine.
Art.-no.
Plus disposal costs -,-- per selected packing unit
Cust. Mat. No.