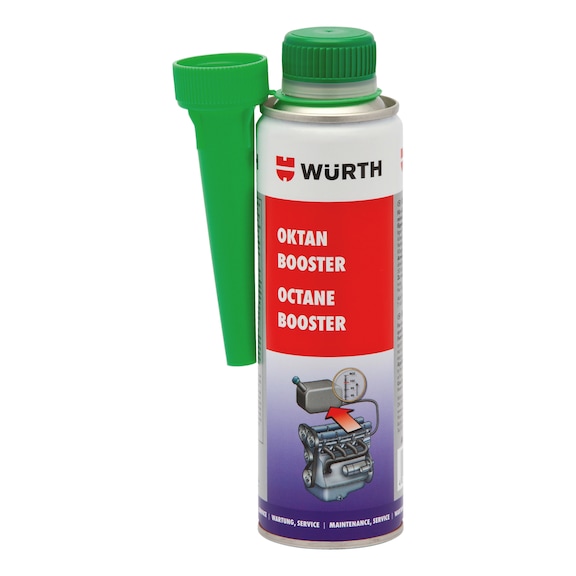 Petrol additive Octan Booster
ADD-PETR-(OCTAN BOOSTER)-300ML
Prices for customers after login
Exclusively for trade customers
Register now and access more than 2,000 products
Call customer service: +94 112 894930
For boosting the octane number in lower-grade fuels.
Prevents wear


Improves vehicle performance


Clean combustion


Improves octane number


Reduces harmful exhaust gases
The usage instructions are recommendations based on the tests we have conducted and based on our experience; carry out your own tests before each application. Due to the large number of applications and storage and processing conditions, we do not assume any liability for a specific application result. Insofar as our free customer service provides technical information or acts as an advisory service, no responsibility is assumed by this service except where the advice or information given falls within the scope of our specified, contractually agreed service or the advisor was acting deliberately. We guarantee consistent quality of our products. We reserve the right to make technical changes and further develop products.
Product information
Certificates/Documents(X)
Application area
With lower-grade fuels, the octane number can be increased by 3–8 points (depending on the original fuel grade). Prevents wear on the valve seats. Protects against engine ringing, knocking and reignition.
Instructions
The octane booster is added straight into the tank. 300 ml are sufficient for 50–60 litres of fuel.
| | |
| --- | --- |
| Contents | 300 ml |
| Colour | Brown |
| Smell/fragrance | Solvent-like |
| Chemical basis | Hydrocarbon |
| Shelf life from production | 24 Month |
| Density | 0.767 g/cm³ |
| Density conditions | at 20°C |
| Min. flashing point | -22 °C |
Art.-no.
Plus disposal costs -,-- per
Cust. Mat. No.