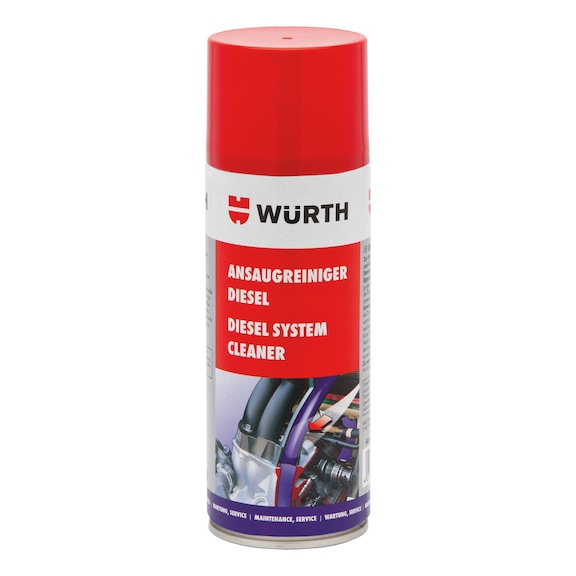 System cleaner diesel
SYSCLNR-VEH-DISL-SYS-CLEA-400ML
Prices for customers after login
Exclusively for trade customers
Register now and access more than 2,000 products
Call customer service: +94 112 894930
For removing contamination and deposits in the intake area without needing to remove components
Cleaning effect
Cleaning the intake area of diesel engines.
Improves engine performance
Rectifies faults caused by deposits in the intake area.
Cleans the intake system of light to medium deposits
No disassembly is required for cleaning.
Notice
Only clean when at operating temperature.
The usage instructions are recommendations based on the tests we have conducted and our experience; carry out your own tests before each application. Due to the large number of applications as well as storage and processing conditions, we do not assume any liability for a specific application result. Insofar as our free customer service provides technical information or acts as an advisory service, no responsibility is assumed by the provision of this service except where the advice or information given falls within the scope of our specified, contractually agreed service or the advisor was acting deliberately. We guarantee the consistent quality of our products. We reserve the right to make technical changes and further develop products.
Application area
Ideally, perform a test drive in advance. Alternatively, let the engine run until warm for at least 20 minutes. During the application, let the engine run at changing speeds up to a maximum of 2000 rpm. Use short spraying intervals of no more than 3 seconds. Leave a 10-second pause between each spraying action. Prevent fluid from collecting!
| | |
| --- | --- |
| Contents | 400 ml |
| Colour | Clear |
| Chemical basis | Water |
| Shelf life from production | 18 Month |
| Density | 1.039 g/cm³ |
| Density conditions | at 20°C |
Art.-no.
Plus disposal costs -,-- per selected packing unit
Cust. Mat. No.